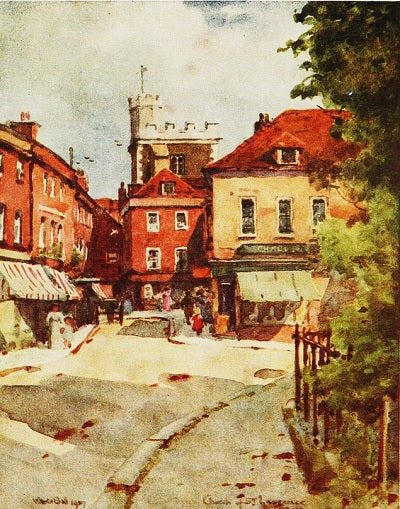 By Kenneth Cannon
|
Just look at an old photograph of downtown New York City, and you'll see sidewalks dotted with signature awnings. An awning above the door of a home or business in The Big Apple is a quintessential representation of city life.
After all, awnings are an intrinsic part of a neighborhood's character. In his book "A History of New York in 101 Objects," author Sam Roberts professed his fondness for a particular New York awning. It's described as old and weathered, but nonetheless an important part of the city's story.
Yes, New York City's love story with awnings dates back a long time. But, like any good love story, there have been ups and downs.
Practical Beginnings
When the city was first introduced to awnings, it was purely a business relationship. New Yorkers historically installed awnings as a natural method of climate control for their homes and businesses. Shops could use the awnings as a means of advertisement, while providing a place for their customers to window shop in rain, snow, or blistering sun. Residential awnings helped keep homes cool, and provided a shady reprieve for guests. Not only were these awnings extremely useful, but they also became an iconic symbol of the city—a signature feature that added a certain charm that still exists today.
A Move Away From Awnings
Fast forward several decades, and many of the city's awnings were long past their best days. Since they had become so worn and weathered, it became popular to remove these awnings, and leave the building naked. The advent of the air conditioner also led to this lull in awning use.
While this waning excitement for awnings continued a short time, it quickly became evident that the awnings were greatly missed. First, a great deal of convenience had been lost — now there was nothing to provide shelter while waiting for a cab, or rummaging around for the keys on a rainy night. No cool spot for callers to wait, or customers to browse.
And, as excited as people were about the modern marvel of air conditioning, it quickly became apparent that it was very expensive to run. Lastly, though no less important, many New Yorkers missed the charm the awnings brought to their space, and their city.
A Resurgence
Thanks in no small part to historical preservation efforts, a great many buildings have had their original look restored with the installation of new awnings. A growing concern about energy consumption has also helped bring the awning back to the forefront. Like before, the rebirth of New York awnings reflects a renewed appreciation for the aesthetic beauty an awning or canopy can add to a space.
Designers, homeowners, and shopkeepers began to rediscover the beauty of awnings, and appreciate their distinctive place in the city's history and heritage. Since a much wider variety of styles exist today than in years past, it's easy to find the perfect awning to suit any particular building.
While awnings and New York go together hand-in-hand, it's true that many of the city's original awnings have fallen into a state of disrepair, and can be less than attractive. Consider replacing your old awning with a new one. You can even create a customized awning to showcase the historical features of your building, or complement your unique style.